Welcome to Lead Authority Generation Module 4
In this module we'll address using Active Campaign and Turning Leads Into Customers

How To Use Active Campaign And Automate Your Marketing

Active Campaign  I have found is by far and away the most versatile email marketing and marketing automation service. Its fees grow as your lists grow making it very economical even form a standing start.
How To Turn Leads Into Customers

Turns more of your website visitors into customers.
Website conversion software for generating more leads and sales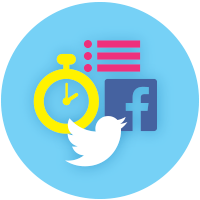 ENGAGE                                        AMPLIFY                                  CAPTURE                               SHARE
Respond to your visitors' on-site behavior & boost conversions with dynamic ​pop-overs, scroll boxes and exit offers​.
Instantly grab your visitors' attention with full screen calls-to-action that show the moment they land on your page.
Create goal-focussed marketing pages in minutes. Promote special offers, capture email leads, register webinar attendees, and more...
Drive traffic and capture leads from content you share. Add a branded call-to-action to every link you share.